Follow these steps to install the ChoreBuster skill onto your Amazon device.
First, open the Alexa app on your phone or tablet. Tap on 'more' in the bottom right, then on 'Skills & Games.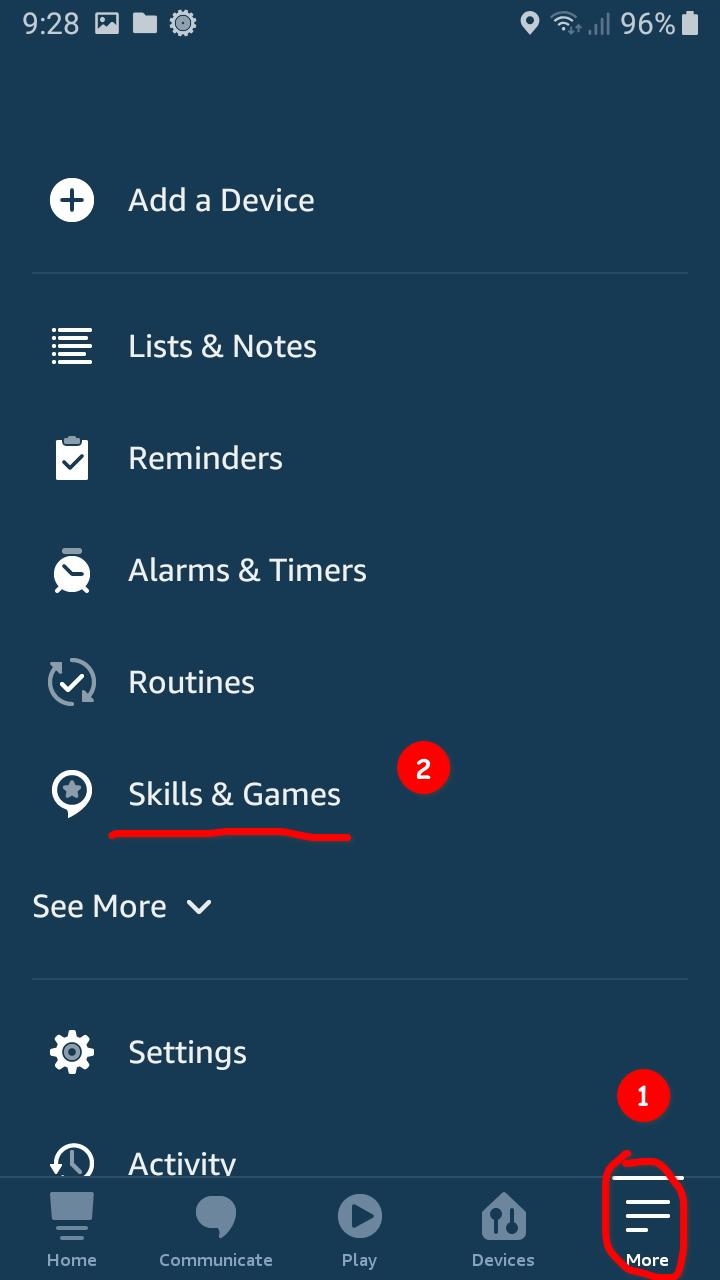 Now you're in the 'app store' part of Alexa. Tap the search icon at the top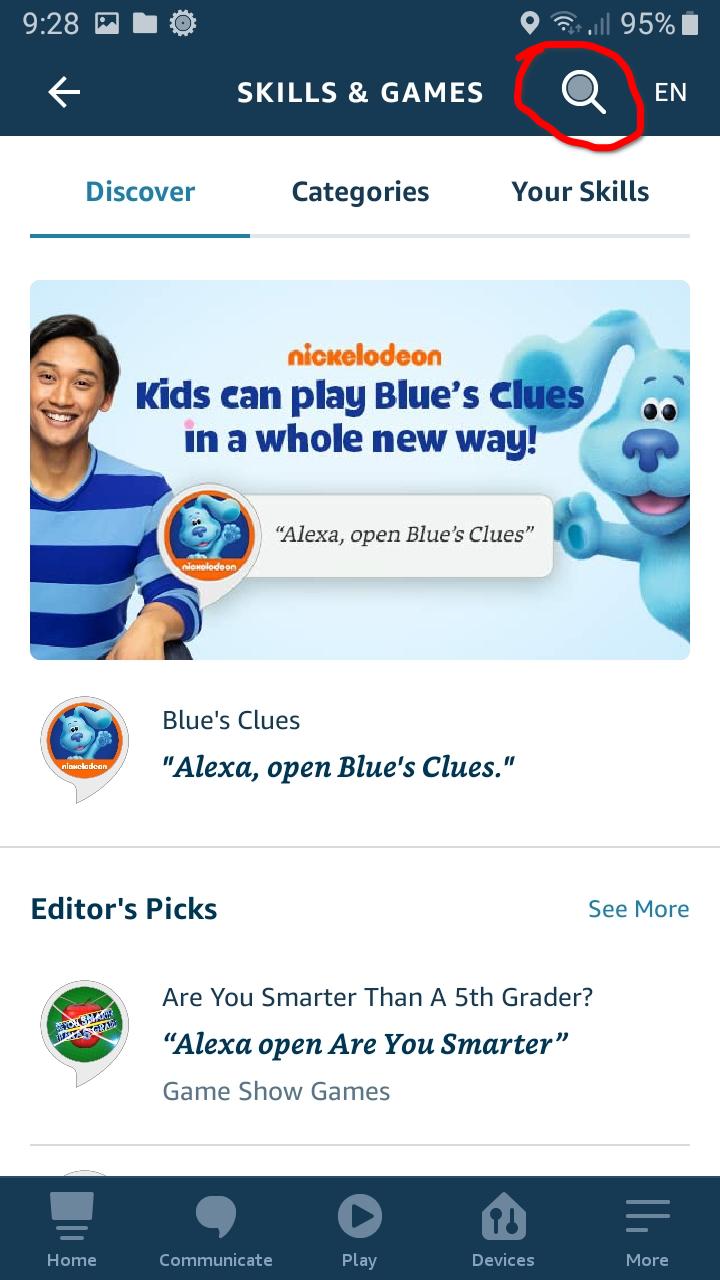 Search for 'chorebuster' (one word, no space). Tap on the search result.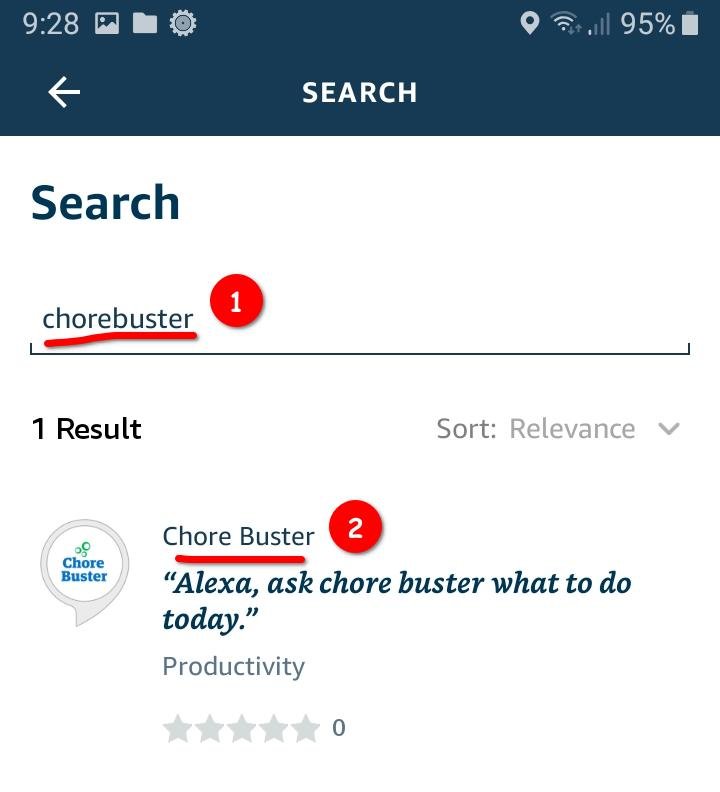 Scroll down to see some examples of the kind of things you can say to get chores, then tap on 'Launch'.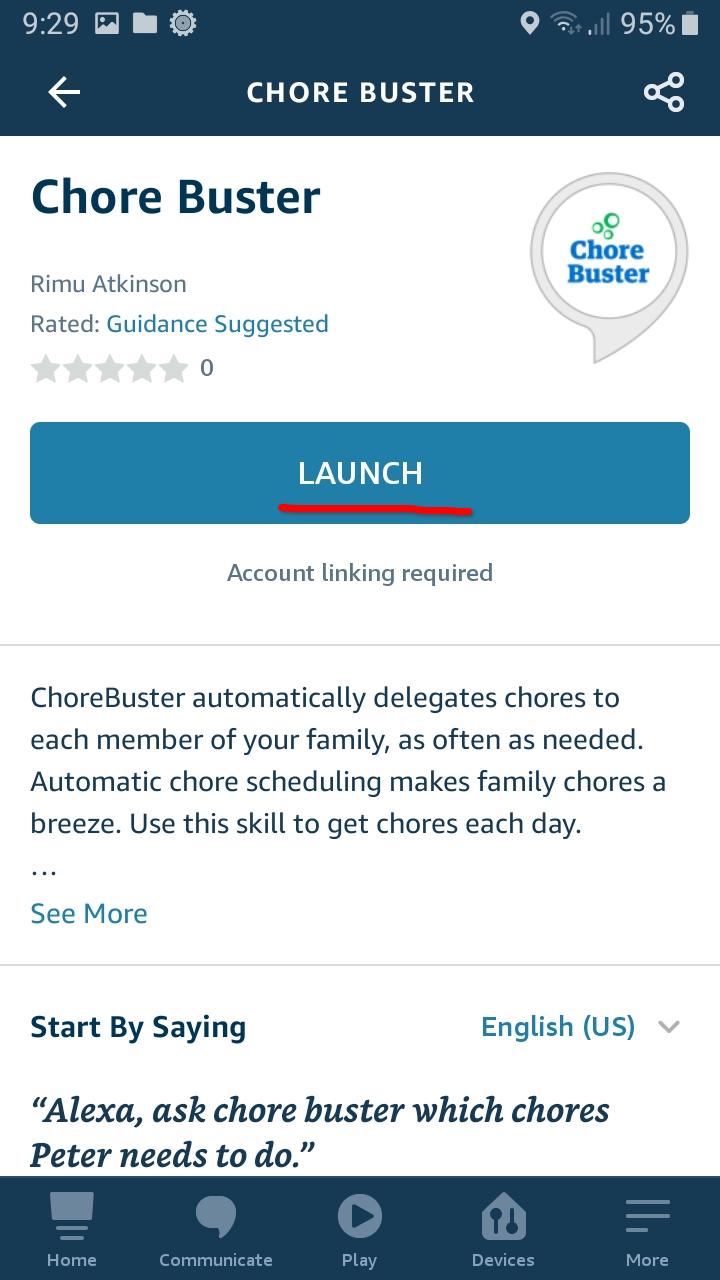 There will be an 'account linking' process where you might need to log in to ChoreBuster. If you have previously logged in to ChoreBuster on this device you might not need to log in again. Once the process finishes you should see a confirmation message like the below. Tap the X in the top left to finish it.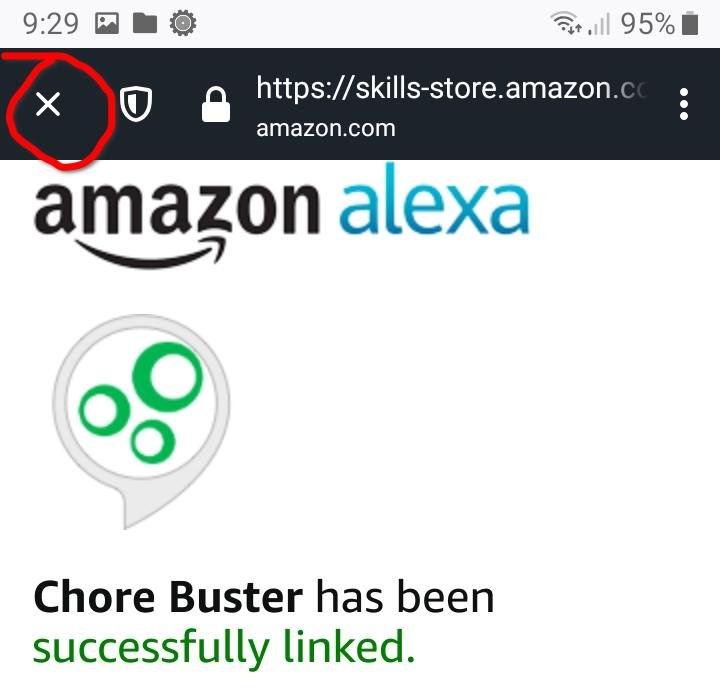 Try saying "Alexa, open ChoreBuster" and see what happens.